Tantra Yoga Teacher Training (TYTT)
Yoga Alliance Certified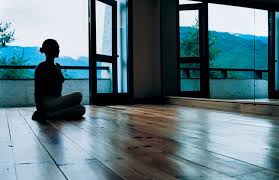 The Program Structure 
Yoga Alliance® 200, 300 and 500 hour registered Tantra Yoga Teacher™ Training
Meditation –  various techniques & practices
Yoga classes –  theory and Asana practices
Tantra –  Comprehensive studies and practices of Tantra Yoga science  & philosophy
Ceremonies, special activities and Q&A
Lectures covering Philosophy, Anatomy, Psychology, Tradition and the way of living of Tantra Yoga, teaching methodology
Integration of Tantric sexuality as a spiritual path of intimacy and personal development
6 and 8 weeks intensive study in beautiful esthetic locations carefully chosen
Ongoing support system to assist all our students in their personal and professional journey
Why join Tantra School Of  Love Tantra-Yoga Teacher Training?
The Tantra School of Love Tantra-Yoga Yoga Alliance 200, 300 and 500 hours, teacher trainings are part of  a 3 year, multi-level one of a kind program designed to embrace a spiritual as well as practical approach to the path of Tantra Yoga.
The program is carefully designed to allow our students to fully integrate the wisdom of traditional Tantra Yoga with present-day understanding of the body, energy, emotions, mind and spiritual practices. Tantra School of Love Tantra Yoga teacher training functions as a platform for self-inquiry and inspires a path of sincere self-transformation.
At Tantra School of Love our students learn all aspects of Tantra Yoga living: theoretical, physical and spiritual. We teach the philosophy and practices of Tantra Yoga and guide our students to master high-level skills in various essential meditation, yoga and tantra techniques.
We teach both new age and traditional teachings so that our students understand the value of traditional Tantra Yoga as a spiritual way of daily living. Our multi-level, in-depth process of initiating our students into Tantra Yoga living brings them through this intensive experience to become real Tantric human beings. With this body of experience and realization, one can become a True Tantra Yoga qualified professional teacher.
Tantra is a life journey. The more one becomes established on this path as a life journey, the more Tantra Yoga philosophy is embedded and it becomes effortless to share Tantra Yoga knowledge as a practitioner and teacher.
The Tantra Yoga multi-level, unique, 3 year program is designed to create a solid foundation which enables you to become a sensible human for your lifetime. Become free.
Our multi-level 200-hour ( Foundation), 300-hour ( Essence), 500-hour ( Expansion ) courses are structured to give students the best possible preparation for their professional teaching career.
We teach this program over the course of 3 years to make sure that body, mind and spirit have enough time to embed and integrate all aspects of the Tantra Yoga journey. Our in-depth, over time approach and ongoing support system is proven to give our students all they need to be equipped as Tantra Yoga refined specialists.
You will take part in lectures, demonstrations, exercises, physical training and hands-on practice.
The three years of study are taught in 6 and 8  intensive weeks per year, for a total of 22 weeks. Participation in the second and third year depends on the completion of the requirements of the prior year of study.
Daily Schedule
05:30 – 06:00     Wake up
06:00 – 06:30     Meditation circle
06:30 – 08:30     Tantra Yoga practice
08:30 – 09:30     Breakfast
09:30 – 12:00     Lectures and practice
12:00 – 14:30     Lunch & Break
14:30 – 17:00     Lectures and practice
17:00 – 18:30     Dinner & rest
18:30 – 21:00     Evening program and Q&A
21:00 – 21:30     Meditation Circle
* Suggested Program and daily schedule are subject to adjustments.
Information & registration
Location
The Tantra School Of Love Tantra Yoga Teacher Trainings ( TYTT ) are held at various locations around the world.
The locations are carefully chosen to provide a positive and appropriate atmosphere. Please check our calendar for relevant dates and locations or contact us at –  info@tantraschooloflove.com
Pricing
 Program Fees:
Year 1 – Level 1 – Tantra Yoga Foundation (Yoga Alliance® 200 ) 2500 Pound
Year 2 – Level 2 – Tantra Yoga Essence       (Yoga Alliance® 300) 4000  Pound
Year 3 – Level 3 – Tantra Yoga Expansion   (Yoga Alliance® 500) 4500 Pound
3 years full program (Level 1-2-3 ) total of 1000 hours of in depth studies, Yoga Alliance certified  9,900 Pound
special discounted price. 
Our TYTT is limited in space. Acceptance into the 3-year program is subject to a personal interview.
Prices do not include travel, food and accommodation.
Prices include all Taxes.
Please check our calendar for the different programs dates To join the  Tantra School Of Love Tantra Yoga Teacher Training please complete the  following form and state clearly what are your primary intentions for joining the program. We will contact you with further information.

Join our program and experience how to love, serve, honor, support & co-exist with all life. Begin first with your own.

Dates and location for the TSOL TYTT starting at 2017 to be announced .
Please write us for further information and to secure your place.